The history of the Kemmeriboden Merängge
It has been 80 years since the Merängge found its way to Kemmeriboden Bad. Today it is more sought after than ever - experience it for yourself and enjoy one of our traditional Kemmeriboden Merängges.

Get to know our traditional cult pastry!
Get to know our traditional cult pastry!
Our Merängge Klimachämmerli
Every day we receive the oven-fresh Merängge from our supplier, the Bakery Stein. To keep the Merängge fresh and crispy until it is served to our guests at the table, we have built two humidors. In these, the perfect temperature of 26 degrees Celsius and the maximum humidity of 20% can be kept constant. Come by and discover the two Merängge-Klimachämmerli in our hotel lobby. You might be lucky enough to catch a glimpse of the Riedwyl-Oberli family delivering the Merängge or of one of our chefs picking up the Merängge for further processing.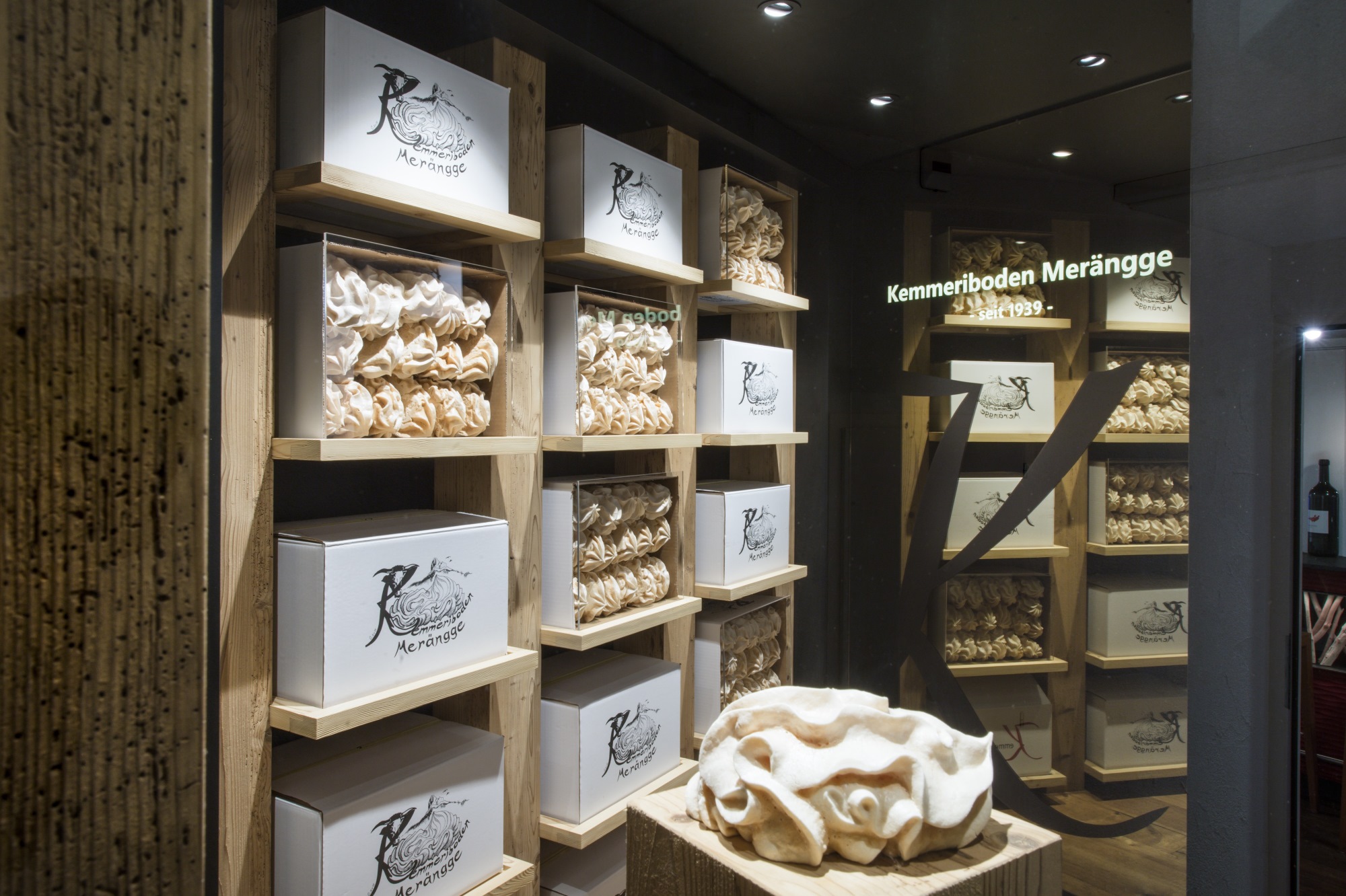 Merängge in the restaurant
Enjoy our Merängge specialties from the dessert menu.

With the Kemmeriboden Merängge, the Small Merängge, our Merängge-Glacé or the Baby Merängge for the little "Glust", there is something for everyone.

Products to give as a gift
Would you like to give your loved ones a sweet surprise? Then you are absolutely covered with our Merängge gifts.

Take home a gift pack of our crispy Merängges in the practical cardboard box, a delicious Merängge muffin or the lovely Merängge liqueur and make your loved ones at home - or yourself - happy.
Region-shop